With IDAIR, you can combine in-flight entertainment, connectivity and cabin management into digital cabin systems that are tailored to your lifestyle and demands. We ensure this system contains the most up-to-date technology and is certified for flight usage. Lean back and enjoy the comfort and freedom that only a VIP private jet can offer.

/ In-flight entertainment
Entertainment and beyond
Imagine a cabin environment that features a modern business office, an elegant dining room with lighting ambiance, a relaxing bedroom and a 4K home theater experience. The inflight entertainment controls are at your fingertips through IDAIR's custom GUI interactive.
Key features
Immerse yourself in a world of the latest 4K Ultra HD displays
Stream music, blockbuster movies and live TV
5.1 surround audio experience
Stay productive and in touch with broadband connectivity
Keep track of your journey with stunning 3D moving maps and additional flight information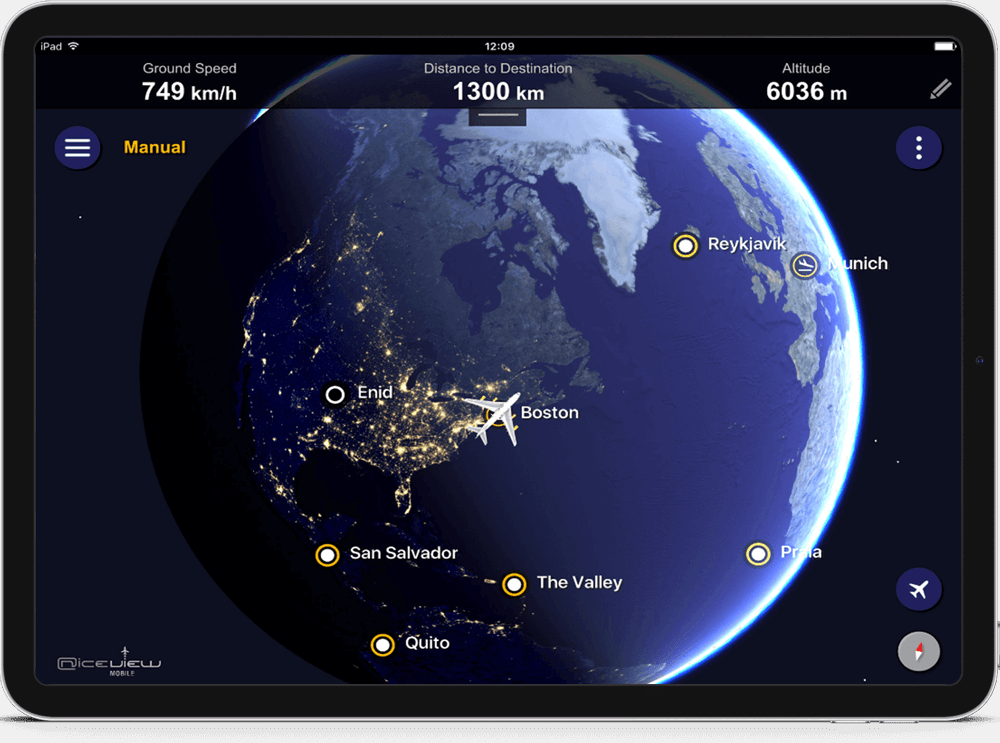 4K
Streaming for music, games, blockbuster movies and TV
3D
Moving maps and additional flight information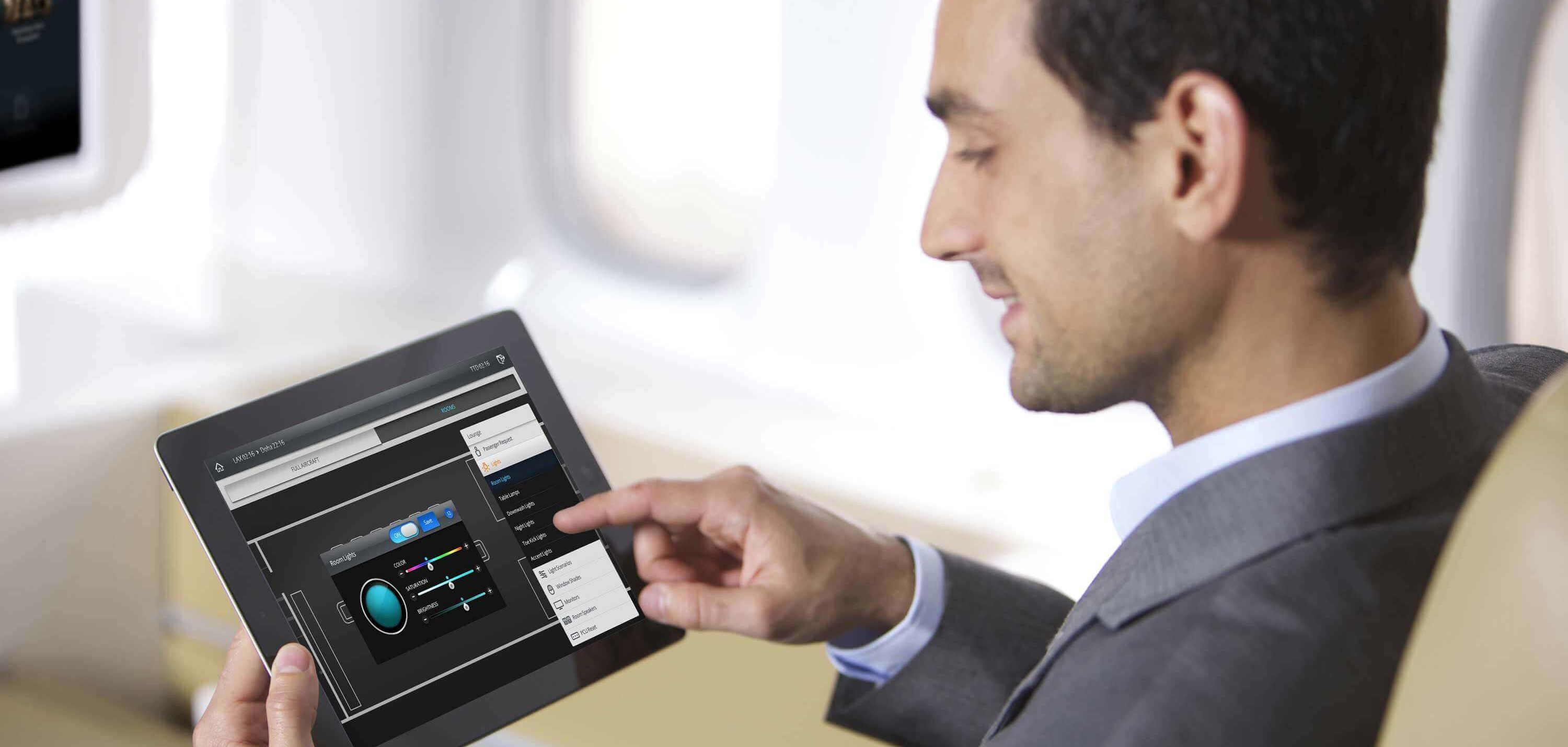 / Cabin Management System
Comfort at
your control
Intuitive interface design, fast response time, and expandable as needed: Our Cabin Management System provides a single interface to control every aspect of your journey.
Key features
Customizable GUI (graphical user interface)
Available for both portable devices and installed control panels
Flexible architecture enables full integration of all cabin systems, even 3rd party components such as mood lighting, lighting controls, window shades, water & waste monitoring, room/auxiliary heaters, sterilizers etc.
Compatible with OEM aircraft systems
Integration of standard airline PSS and PA functionality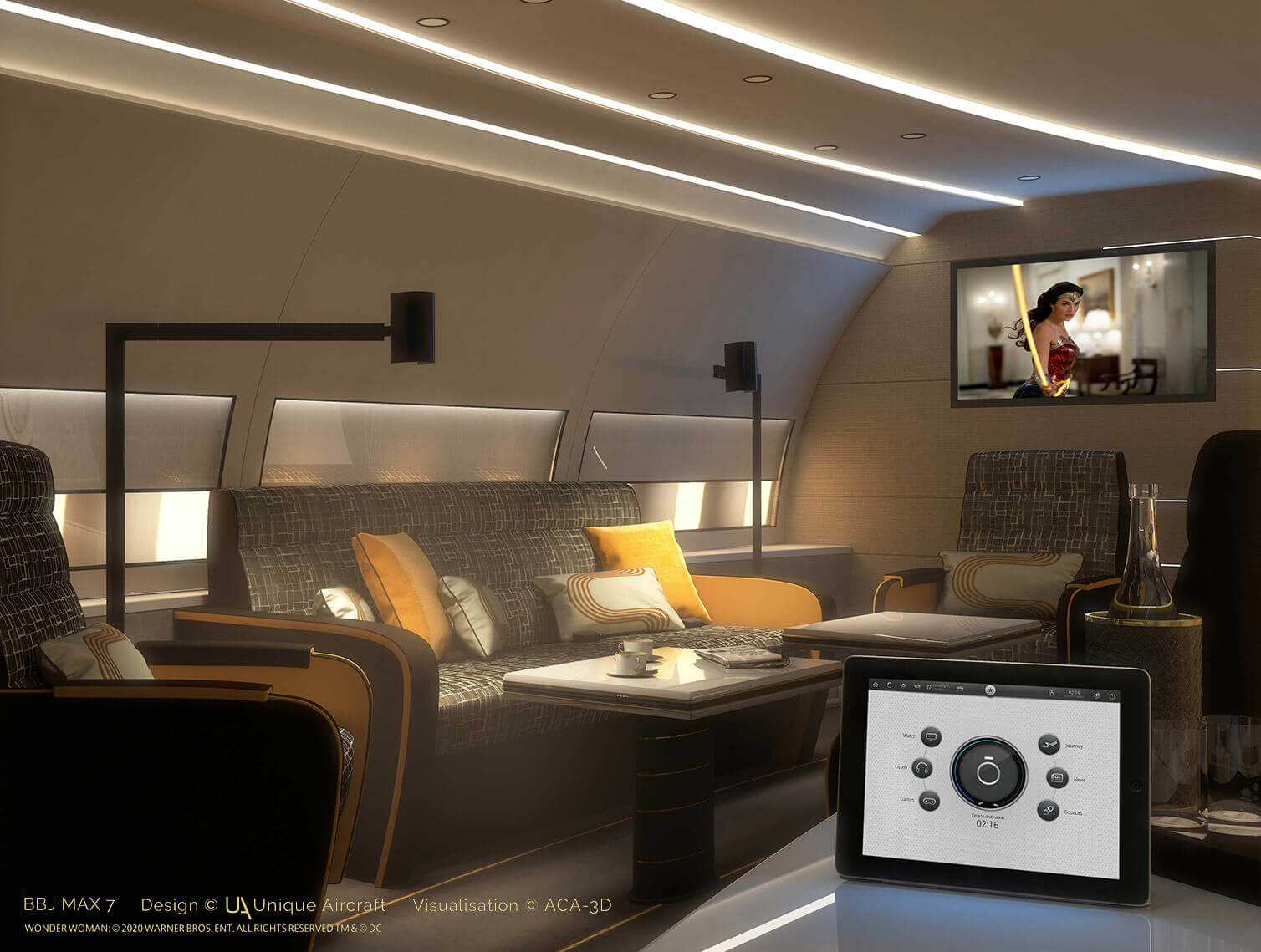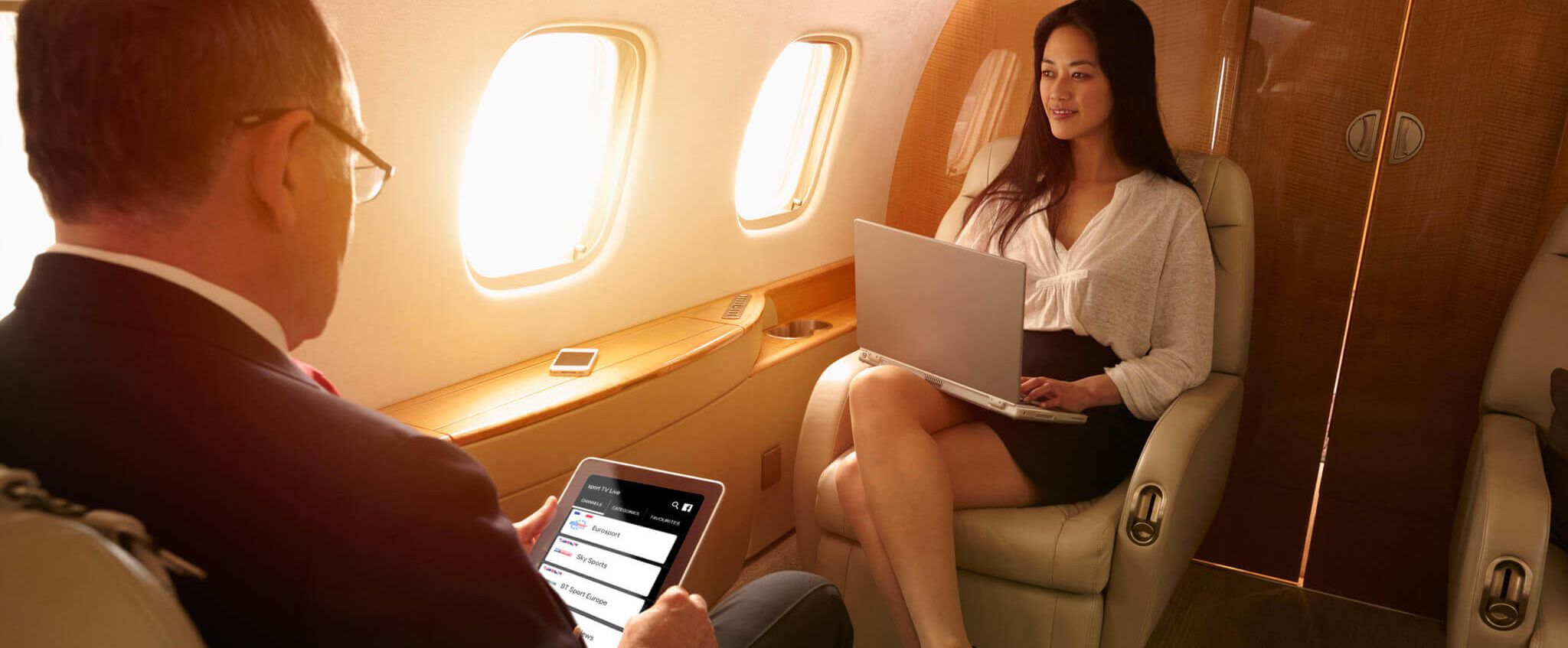 / In-flight connectivity
Connecting on a higher level
Receive a phone call from your kids while cruising the skies. Write an important email to a business partner. Our connectivity solutions enable you to use the internet just the way you would do at home.
Key features
In-flight connectivity solutions
Based on worldwide, high-speed satellite connectivity specifically designed for aviation
All solutions cover data, telephony and live television
Connectivity available on both installed or own portable devices.
Partner technology from BoardConnect enables streaming of IFE content wirelessly to portable electronic devices, thus offering a great retrofit opportunity to complement already installed IFE/CMS systems with a more fresh and enjoyable experience
Enables tailored passenger experiences and crew services based on digital information
Provides data to fuel flight deck applications, enable predictive maintenance and improve cyber security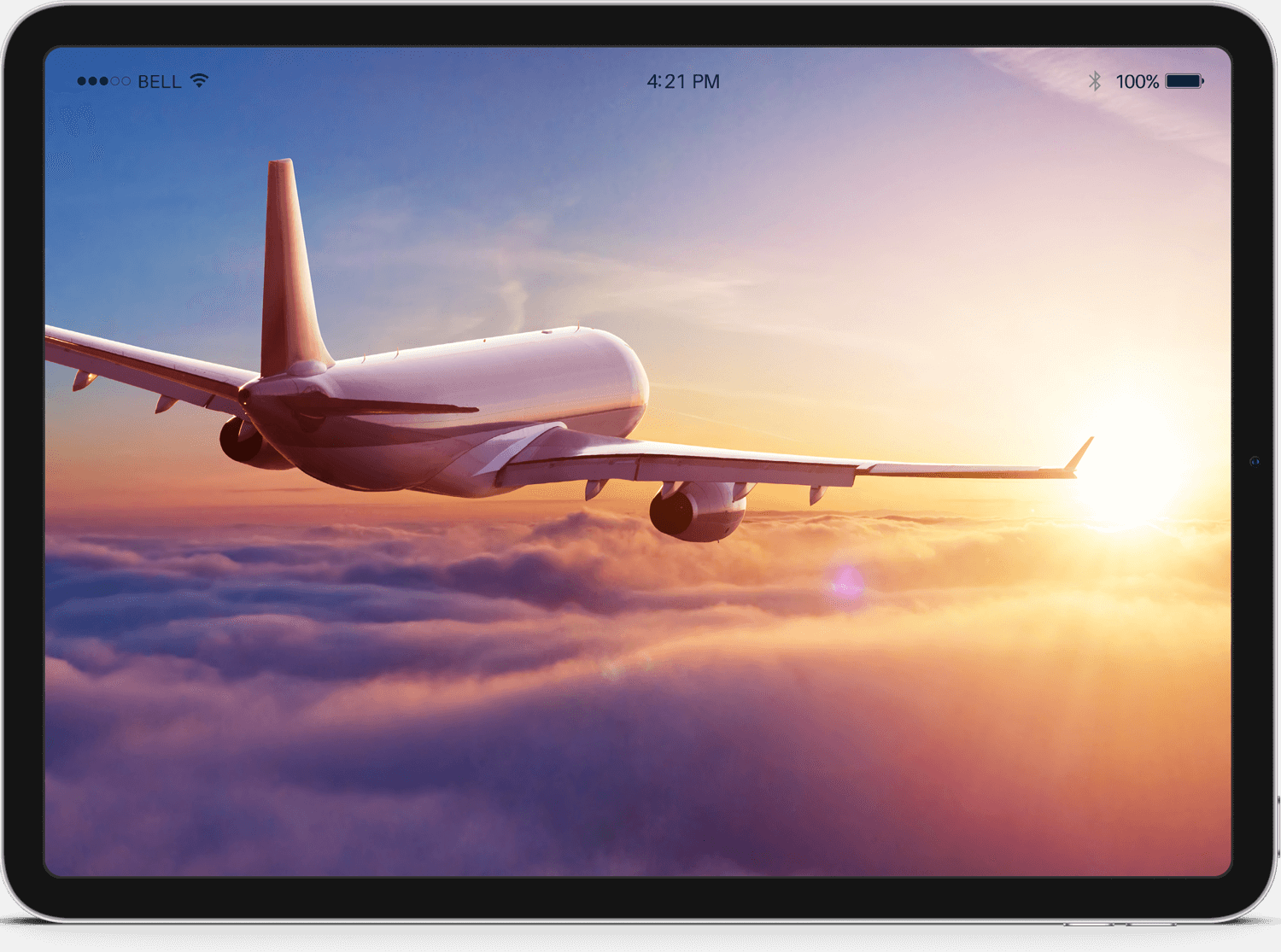 worldwide
high-speed satellite connectivity
solutions