As an interdisciplinary group of aviation experts and professionals, we are united in our passion for innovation, customization and a love of perfection. Above all, we look at the in-flight experience through the eyes of our end-users. Our Inflight Entertainment (IFE), Cabin Management System (CMS) and connectivity solutions give our customers the freedom to be entertained or work productively above the clouds. By constantly adapting to new trends and technologies, IDAIR strives to offer the most advanced VIP passenger experience possible.
Software development has traditionally maintained close ties with custom cabin solutions, and this tradition is imprinted on our DNA. We have therefore expanded our software development capabilities and today provide custom software services for aircraft applications to both VIP and commercial aircraft.
Technology itself is not the goal of our work, but merely a means to achieve our real mission: Enabling VIP passengers to focus on what is personally important to them, wherever they are.
Luigi Celmi
CEO of IDAIR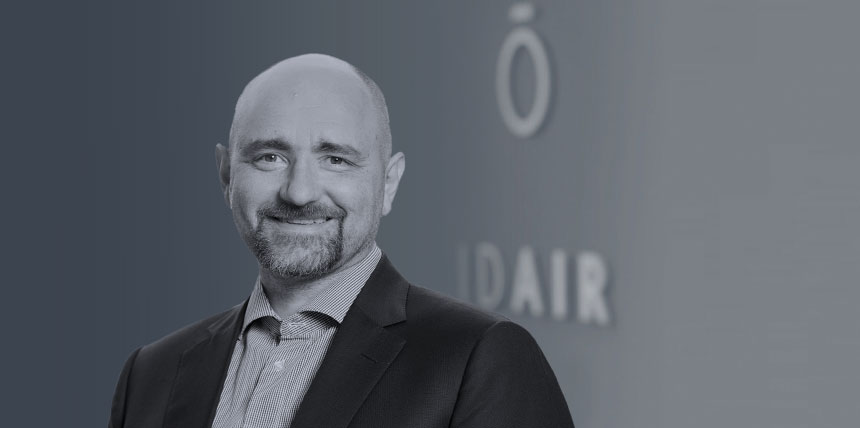 Boeing
B787-8
Boeing
B747-8
Boeing
B747-400
Boeing
B777-200 /
200ER / 300
Boeing
B767-300
Boeing
B737-700 / 800
Airbus
A350
Airbus
A340
Airbus
A330
Airbus
A320
Keep moving forward
Our customers desire the latest technologies when imagining their ideal VIP passenger experience. The inspiration is often influenced by the latest innovations in consumer electronics. In addition to providing comfortable transport, the VIP cabin is also designed with the versatility to accommodate the comforts of a home residence, a business environment or a mission-specific command center. At IDAIR, we specialize in seamless integration and the adaptation of new technologies into our IFE/CMS product for the ultimate VIP passenger experience. In the near future, IDAIR envisions a modern, interactive and intuitive design for a next-generation smart cabin system. IDAIR remains a steadfast and dedicated partner to realizing the journey from a dream to the reality of VIP aircraft completion.
Meet the team
These are the people who will be your first point of contact and dedicated to making your trip a truly unique VIP passenger experience. Behind the scenes is a talented team that supports the VIP cabin vision to completion.
Partners
We can rely on a strong network of technology partners to deliver genuine added value to our customers.